Es ist schön zu sehen, dass wir Yog*in*is immer mehr werden – und ich bin froh und dankbar, dass ich seit 2015 in den Teacher Trainings von Dr. Patrick Broome (www.patrickbroome.de) und meinem Yinlehrer Biff Mithoefer (www.biffmithoeferyoga.com) assistieren und unterrichten durfte.
Gerade durch dieses konzentrierte und herzliche Erfahrung-Teilen, die enge Zusammenarbeit mit (angehenden) Yogalehrer*inne*n in der Weiterbildung und natürlich auch das Unterrichten meiner eigenen Klassen hatte und habe ich das Gefühl, zum Wachsen unserer Gemeinschaft (und damit vielleicht, hoffentlich zu einem weiter greifenden Bewusstseinswandel) beizutragen.
Vom 30. Mai bis 04. Juni bist du herzlich eingeladen, an einer Yin Yoga-Grundausbildung mit Biff, Julia Kupke (www.juliakupke.de) und mir teilzunehmen, und zwar entweder bequem online oder im schönen Allgäu. Biff wird sich, der Umstände wegen, via Zoom zu uns gesellen.
Biff unterrichtet auf Englisch, Julia und ich nach Bedarf auf Englisch und/oder Deutsch – und wir stehen natürlich für Übersetzung und Klärung von Unklarheiten bereit. Melde dich natürlich auch gerne mit Fragen zur Ausbildung bei Julia oder mir. Und das haben wir mit euch vor: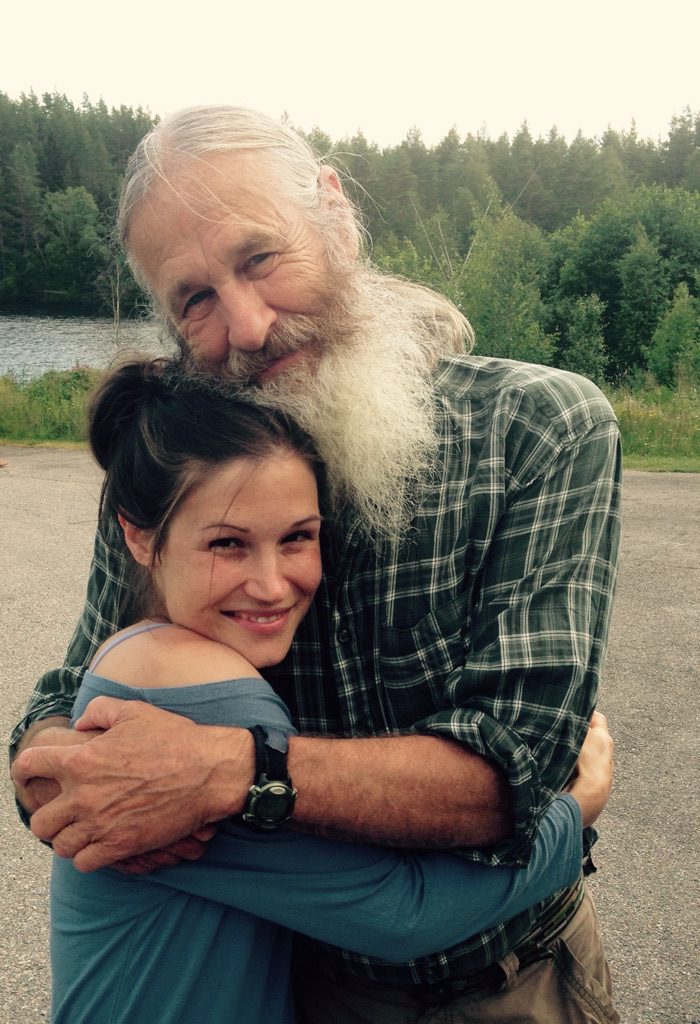 Yin Yoga Teacher Training – Taoism, Anatomy and Sequencing, Module 1 (50h) with Biff Mithoefer, Flora Fink & Julia Kupke – in person / online
We are happy to offer the first Hybrid Training of the Module 1 Yin Yoga Teacher Training, which allows for a combined group that includes both in-person and online participation. This training will happen from May 30th, 2020 – June 4th, 2020.
About Module 1:
In this six day training we examine the philosophical, anatomical and energetic aspects of Yin Yoga.
We look at the relationship of Yin and Yang from a Taoist point of view. By understanding this relationship and the archetypes of Yin and Yang we can understand more clearly what the practice of Yin Yoga is really about.
By studying anatomy as it applies to a Yin practice, we gain a basic understanding of the relationship of Yin and Yang within the body. We look at the movement of energy through the Taoist meridian system, examining how it can be affected by Yin postures. This anatomical approach and the understanding of how energy may be affected in the practice helps us create a practice for ourselves and our students. Much of the time during this first training is spent examining the postures themselves.
We look at how each posture can affect us from a physical, energetic, and emotional point of view. With this holistic approach, we develop the tools needed to create a sequence and class that reflects our own unique point of view and individual practice.
The training will consist of approximately 45 contact hours. In order to receive a certificate of completion, I will ask each student, during the 30 days following the training, to complete an additional 5 hours of independent study. After completing the independent study, each student will communicate their experience to me by mail or email. Your communication won't be judged or graded. and upon completion each participant will receive a certificate reflecting 50 hours of Yin Yoga Teacher Training.
This training includes:
Taoist philosophy
The Yin practice of non-striving and how it influences our lives and our teaching
The movement of Qi or Prana in the body, and how it can be affected by Yin practice
Anatomy and understanding of our own natural pattern
Understanding postures and sequencing a Yin class
What it means to hold a safe, sacred space for a Yin practice
Training Schedule:
follows soon
About the Hybrid Training Format:
The Hybrid Training will be a combined in-person and online group of Module 1: Taoism, Anatomy and Sequencing Training. Biff will join online and his long time collaborators and teachers Flora Fink and Julia Kupke will facilitate the students both in-person and online. We hope that coming together as a community and making Biff's teaching available for you in this unique way means that we can reach and accommodate as many people as possible, although we will have limited spaces. The original schedule of the Module 1 Training will be adapted to accommodate the combined online and in-person group and a 50h training certificate will be given to all participants who complete the trainings.
Even if not attending in-person, the training is still held by Biff Mithoefer. We recognize the value that he brings as the author of "The Yin Yoga Kit" and "The Therapeutic Yin Yoga Kit" and a senior teacher who has dedicated 19 years to holding circles in his teacher trainings. We hope that this new format allows students to still engage with and grow in their own learnings from his teachings. As one of the key teachers who brought Yin Yoga to Europe 15 years ago, Biff is very dedicated to his students in Germany, this training is a way for him to stay connected to that community that in turn has supported the Jamtse Family for so long.
This Hybrid Training means evolving and growing for the Jamtse School as well and we are excited and looking forward to exploring and experiencing this new path with you and the whole Jamtse community. Changes like these are always a good opportunity to apply our practice to our real life.
The two options to participate in this training:
1. In- Person
The training takes place at the TreeHouse Bavaria (located in Allgäu, Unteregg in the Bavarian countryside)
Teachers Flora Fink and Julia Kupke will be there with the group. Biff will be in the circle via live online sessions (Zoom).
Training costs: 800 Euro
Accommodation costs: You will receive a list of possible and recommended guest houses, hotels, etc. in the village and nearby. The booking is to be made individually. Prices begin at approx. 30€/night according to the standard.
Foodservice costs: we will set up shared meals for the time of the training. The costs will be approx. 40€ P.P./day.
2. Online
The training is also available as a complete online live training via Zoom. You will be in the hybrid circle with all the teachers, online participants, and the in-person group this way. The whole training schedule will take place with online live streaming via Zoom while it is taking place with the in-person group at the same time.
A device (phone or computer) with a camera and microphone and stable internet access is required to participate.
Training costs: 500 Euro
Visit www.biffmithoeferyoga.com to learn more about Biff Mithoefer and the Jamtse School of Yin Yoga.
We are looking forward to seeing you in the circle – in-person or online.
Love,
Biff, Julia & Flora
Wir freuen uns auf DICH!
Und solltest du unabhängig von dieser Ausbildung Fragen zum Yogalehrer*in-Werden und -Sein oder Interesse an einem Coaching haben, schreib mir einfach. Happy to be of service 🙂
(Bild aufgenommen von Ranja Weis – danke!)